Lorelai's update - 18th Oct - 5 months old!
Hi everyone,
I can't believe it's been 15 weeks since Lorelai was born. It seems like she's been with our familiy forever!
She is cooing and 'talking' lots, even laughing now. Starting to grab and shake her rattle, and is quite timid - she hates it when her siblings shout around her! Xander and Em just adore Lorelai (or Lolly as we call her most of the time) and are so so good with her.
Every so often I cuddle her, take a long deep breathe of her beautiful baby scent and imagine what it would be like to do that with Darien. She is such a wonderful gift from him, our 'healing' baby.
Photo time!
In her Fancypantz Moo nappy and matching Huggalugs lol
Sneaking those fingers in her mouth!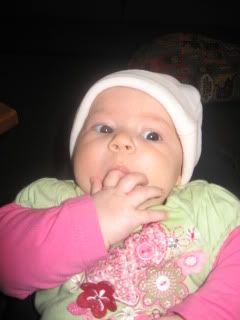 Fingersucking again! In Inka Storch in a back carry, best place to be!
Cuddles with mum
Doting big sister: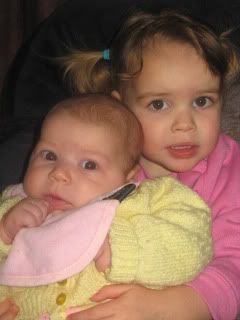 Kisses from Xander: